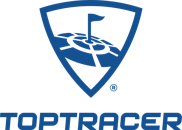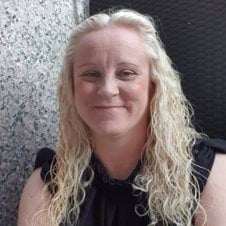 Sofia Erixon
Senior Finance Manager – Business Support
With long experience from working within finance, what made you choose Toptracer?
I had previous experience handling the economy at companies working with software development, and thought that Toptracer was appropriate given my prior knowledge. I was motivated by the task to create and build an internal finance function. The size of the company suited me, and I felt that I could make a difference in the growing company.
Why should people want to work in your team?
Finance – It's a lot of action. You will handle many different transactions with legal entities on a global scale. The level of influence on the department is big because we are still quite small and in our early stages of development. The rapid growth of Toptracer and Topgolf allows for personal development many years ahead.
What makes Toptracer a good place to work?
We have strong management with a healthy leadership strategy. People are down to earth, knowledgeable and professional. The company is united at all fronts and we work as one team. My colleagues and I are given a lot of our own responsibility, which works well thanks to the driven individuals at the company. I have the possibility to manage my own time which makes it possible for me to have a good work life balance. I also enjoy the company culture with different activities every week, such as breakfasts and "Cozy-Fridays". We enjoy spending time together and the majority of all colleagues at the office get involved.
The best non-work-related activity with the company?
I would say that I like "Cozy-Fridays" at the office the most. Everyone meets up every Friday to share some relaxing time together while enjoying popcorn, crisps, candy and refreshing drinks. It's also fun when we arrange after-works at the office and have music quizes with colleagues playing guitar. People tend to get very engaged.
Favorite moment since your start?
Two of my trips so far. The first one to the headquarters of Topgolf located in Dallas. It was a good start for me who had just joined the company and overall a positive experience to get a clear view of the company and my new colleagues. Another positive aspect was to experience USA since I had never been there before. The second trip was when I visited our partner in Japan who helps us with the installations of our range product. It was interesting to meet the company and also get the opportunity to learn more about the Japanese culture.
Golf experience, on a scale 1-5?
It´s very low, I have done the green card course but actually didn't proceed with it. So, I would say 0 or 1.