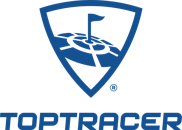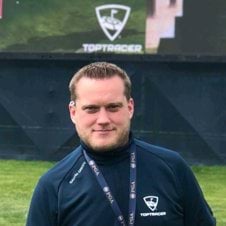 Andreas Sundvall
Support Manager – Support
With previous experience from companies within infrastructure and communication, what made you chose Toptracer?
The motivation to join Toptracer was that I wanted to be a part of a journey with a company which had tremendous future potential, as well as to be able to change a market and the way people perceive golf. 
Why should people want to work in your team?
Supporting and helping our customers is a huge responsibility, but also a great reward. As our company offers a product, making sure our customers are happy is key for our existence, and therefore Support plays a central role in the Toptracer organization.
Our team has strong bonds. We all respect one another, get along with one another and most importantly, have fun within the team. Everyone's opinions are heard and appreciated.
What makes Toptracer a good place to work?
The workplace, company culture and colleagues as well as the endless possibilities within the product range.
Favorite moment since your start?
I have two favorite moments so far. The first is when I travelled to the PGA Championship in New York to support the Toptracer Tournament Range. I was blown away by how much the crowd really enjoyed our product. The second memory is when I was on the opening day of a range in Tokyo, Japan. The range is currently the biggest Toptracer Range in the world and I'm amazed by what we can achieve.
The best non-work-related activity with the company?
The activities and the commitments that the company makes in relation to the development of us all as individuals. The conferences and internal educations provide us with the opportunity for personal growth within the company. 
Golf experience, on a scale 1-5?
2+, haven't played a round in ten years. I had 16,6 in handicap but have now started on 36 again.