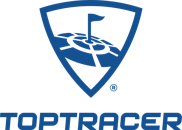 Sofie Helbro
Office Coordinator – Business Support
With previous experience from working within sales and recruitment, what made you chose Toptracer?
The opportunity to work with sports. It was a whole new world and I didn't know much about the company. When I found out more, I became curious and excited. After my first interview, I was impressed by the leadership and Toptracer's commitment to expansion, which made me convinced that I made a good decision.
What makes Toptracer a good place to work?
The strong culture and the unique leadership that brings out the best in everyone. We have a solid community that is based on the fact that everyone has a common passion for being involved in creating this unique product. Everyone at the company can be themselves, regardless of differences in values, we take care of each other and everyone is heard. 
The best non-work-related activity with the company?
I started the concept with breakfasts on Wednesdays, which has been greatly appreciated and something that my colleagues look forward to. You meet outside of your regular teams and meet others at the company that you wouldn't otherwise meet. I have also introduced Cozy Friday's, which is an opportunity for us to meet for a while on Fridays, eat some snacks and drink something refreshing. It often leads to dart tournaments or golf competitions in the simulator room. You can see that new bonds and relationships are built internally. These relationships have resulted in a Toptracer Padel team as well as other fun collaborations. I have been able to organize a Super-AW with themes, decoration, food and drink and some kind of competition. If I have to choose a favorite activity, I would say breakfasts on Wednesdays are my favorite.
Favorite moment since your start?
The first time I was at a Topgolf Venue. It was very cool and I got to see the Toptracer Technology live at a venue and understand the greatness of the product we create.
Golf experience, on a scale 1–5?
2+, I have potential but no green card yet.