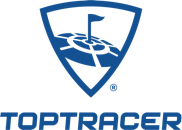 Peter Oreland
Senior Software Development Manager – Software Operations
With previous experience from working at a game development studio, what made you chose Toptracer?
Golf and gaming have been the two greatest passions of my life, so it was a perfect match to mix one passion with another. It was incredibly fun to join Toptracer and devote myself to golf. It was inspiring and alluring. I did not know the company that well, only that I had heard the technology mentioned on television. When I met the people at the company, I immediately had a good feeling, especially by the humility of everyone. There is a winning mentality at Toptracer and this energy is contagious.
Why should people want to work in your teams?
TrackingCore – You have an incredible opportunity to work at the core of the entire business and work with a very unique technology. We are constantly growing and improving our technology and this innovative culture is so much fun to be a part of.
Broadcast – You will have a special task delivering the product to broadcast during the tournaments around the world. There is a lot at stake while having millions of viewers, so no room for critical errors. It is a big challenge which means handling a great amount of pressure.
Infrastructure – You will make sure that the hardware on the ranges are up and running properly. Lots of new installations, reinstallations and updates.
What makes Toptracer a good place to work?
Good people, high ceilings, humble and driven. A lot of passionate people who believe in what they do. A very nice workplace with a lot of camaraderie.
Favorite moment since your start?
To be at the PGA tour at Pebble Beach and being able to see how the broadcast technology functioned was a great experience. It was also very fun to play the Toptracer Masters golf tournament with my colleagues. It is an internal tournament that is arranged by the company with 21 contestants participating in the 18-hole event.
The best non-work related activity with the company 
The Christmas lunch was very fun. Another rewarding activity was the leadership conference in Arkansas.
Golf experience, on a scale 1-5?
4 on golf interest and 3 in golf skill.