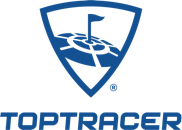 Aitor Roda
Senior Software Development Manager – Toptracer Range Mobile App
With previous experience working at a game development studio, what made you choose Toptracer?
It's a combination of things. It was about the possibility to create games in a different environment than traditional game companies. Toptracer is an exciting company with different technologies and processes that allow for more creativity and innovation, with more sustainable ways of working with predictable monthly releases. I was also intrigued by working with an amazing group of people that had already achieved a lot, but were still looking to learn new things and constently improve.
Why should people want to work in your team?
We are the part of the company that is front facing to the end customer. The way people experience Toptracer as a brand is through the software we create. This gives us a more direct contact with those customers as well as the responsibility of knowing that every change we make can and will impact people in different ways. Having the possibility of creating something that changes the way people experience golf is a great motivation.
It is very interesting and exciting. We now have a vision for what Toptracer will be in three to four years and that will be another revolution not only to the way people play golf, but also how they interact with Toptracer. We can't wait to start sharing some of those details and seeing people's reactions when they go to their favorite range.
What makes Toptracer a good place to work?
This is a team of high performers; we do awesome work, day in and day out. That's what defines us, the team spirit and our aim to always improve and do things better while caring for our colleagues. The trust that our leaders have in us to do the work we were hired to do is really inspiring. There are many companies that have values and a mission, but in all my professional experience, I have never seen another company who truly believes and lives by them every single day. That makes a big difference.
Favorite moment since you started?
It was the feedback we heard about our new Mobile product from the PGA Show in Orlando at the end of January, after months of hard work. Seeing the reaction from our customers about it surpassed all our expectations. That kind of feeling is addictive and it makes you want to come back for more and deliver an even better product for all our fans out there.
The best non-work-related activity with the company?
Going to Topgolf in Dallas and Orlando to have fun after work was a great social experience and a great perk for the work that we do. Also going to some of our partners' driving ranges to play golf and try out the products is truly great. Once a month we work a full day from one of their facilities and is a great opportunity to get out of the office and see how people interact with our work.
Golf experience, on a scale 1-5?
The lowest. I have always wanted to play golf, but never really had the chance until I joined Toptracer. Pretty much everything I know about golf I have learned since I started at Toptracer. This Is thanks to my awesome colleagues who have given me tips and helped me get started with the sport.